This was a pretty crazy week on Twitter. The Senate Judiciary Committee held its confirmation hearings for Judge Amy Coney Barrett, Donald Trump and Joe Biden held competing town halls at the same time on the same day, and Twitter decided that a link to a New York Post article was "unsafe".
That particular NY Post article was about a trove of emails recovered from a laptop belonging to Hunter Biden (Joe Biden's son). The emails of interest appear to be about Hunter's business dealings with Burisma Holdings, an Ukrainian energy firm that has him on its Board of Directors. In an email from April 17, 2015, Vadym Pozharskyi (an advisor to Burisma's Board) seems to thank Hunter for setting up a meeting with Joe Biden, then Vice-President.
So why does any of that matter? Well, back in 2016, then Vice-President Joe Biden called on Ukrainian officials to fire prosecutor Victor Shokin due to his alledged inaction when looking into political corruption in Ukraine. Biden wasn't alone in calling for Shokin's removal, officials from the European Union were also after the same goal. However, Shokin's office had placed Burisma under investigation, which prompted Donald Trump to claim during his impeachment controversy that Biden had used his official position to grant his son an advantage in Ukraine.
Additionally, Hunter Biden has repeatedly denied that he has ever discussed his overseas business dealings with his father. In response to the Post's article, the Biden campaign put out a statement claiming that Biden's official schedules reveal that no such meeting ever took place, but then the campaign undercut that claim by saying they couldn't rule out that Biden might have met Pozharskyi off the record.
So, is it true? We don't know if the emails are legitimate because no one has been able to authenticate them yet. But this didn't stop social media companies from acting like they knew the truth.
Every link to the article on Twitter was blocked. The official message was that the link might be unsafe, accusing it of being malware.
If you go on Twitter right now you'll find all sorts of wild claims and accusations. Why did Twitter choose to block the spread of this link? What about the misinformation on Trump? The social media giant has been backing itself into a corner since it decided to place warnings on President Trump's tweets a few months ago. Now this.
Politicians across the aisle have been calling to repeal Section 230 of the Communications Act, which protects social media companies from being treated as publishers for the content that their users decide to put out there. Now those calls are going to get louder. Companies like Twitter and Facebook have an immense amount of control over the stream of information that millions of users see every day. They have decided to become arbiters of truth, and in the process have risked not only greater polarization but also freedom of speech.
Not just because they're the ones deciding what gets said in the public square and what doesn't, but also because now the backlash against their actions might pave the way for their destruction. Without a protection like Section 230, social media companies could get sued for whatever users decide to post. They might impose more restrictions in order to protect themselves. That's not a good scenario for any of us.
---
---
Extremists are loud. Radicalism tends to be that way, people believe that they can only be heard if they shout
The Trump administration has been following closely the situation in Venezuela, as well as tightening oil and financial sanctions on the regime that, although useful at some point, have failed to weaken the regime.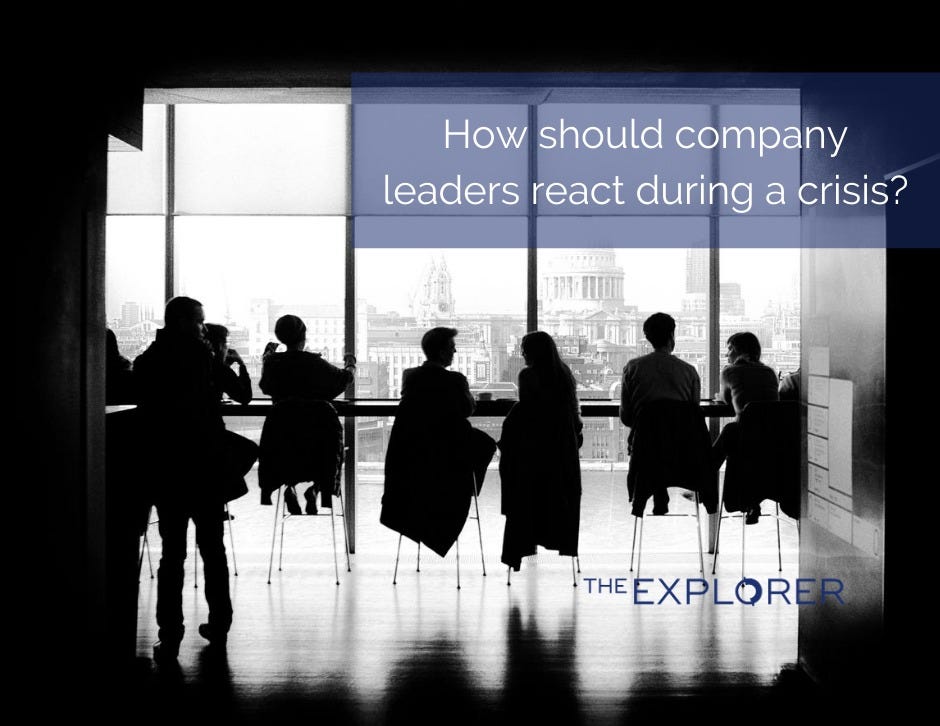 Panic makes people want to act right now, but leaders should be aware that most of the actions they will be tempted to take may not be the most prudent in the face of a pandemic.